Welcome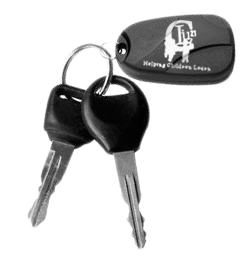 The Carbon Lehigh Intermediate Unit #21(CLIU) provides students with a program in Driver Education. We offer classroom theory courses and our Behind-the-Wheel (BTW) program throughout the school year. BTW is available to students that hold a valid learners permit or license.
The Behind-the-Wheel instruction is given in a dual-control car, which has a brake pedal for the instructor's use as well as other special safety equipment. Our goal in providing this program is to prepare competent, skillful, and responsible young drivers who will have the right attitude toward safe driving and will, therefore, assist in reducing accidents on the streets and highways.
To purchase the Behind the Wheel course at a cost of $290.00 for member school districts, click Register to set up your account. If you already have an account, log in above.
*As of 04/05/2017, we are booking new students to begin in 8-10 weeks. If the lesson calendar appears blank, all lessons are currently booked. New dates and times are added by instructors daily. Please check the calendar frequently to add individual lessons.*
*Attention students/parents: Starting September 1st 2017, student drivers will need to complete a parallel parking component of their PA State License Skills Test.*
Click to Register
WEATHER INFORMATION
In case of inclement weather, lessons are cancelled when the site of the lesson is closed or has early dismissal.
Need help? Email us at: driversed@cliu.org or call 610-769-4111 x1299
Your Privacy: CLIU 21 stores the name, email address, street address, telephone number, and class information of users for the purpose of providing Driver Education training. This data is kept confidential, and is not shared to third parties, with the exception of our online payment processor. Your credit card payment information is not stored by CLIU 21. The CLIU Driver Education website, as well as our processor, is PCI compliant.
Refund / Cancellation Policy: All sales are final. Unused credits are non-refundable.

The following Cancellation Rules apply:
1. If a student is a "No Show", there will be a $15.00 cancellation fee.
2. If a student reports to a session without a permit or proper paperwork, there will be a $15.00 cancellation fee.
3. If a student goes home sick or is absent from school, the cancellation fee is waived after notifying the driver education office at 610-769-4111 x 1299 or driversed@cliu.org.
4. If there is a legitimate excuse and the student has to cancel, the cancellation fee is waived after notifying the driver education office at 610-769-4111 x 1299 or driversed@cliu.org.

Any refunds issued by CLIU 21 will be in the form of a mailed check.
Shipping Charges: There are no shipping charges for any of our training services.
Carbon Lehigh Intermediate Unit 21, 4210 Independence Dr. Schnecksville, PA 18078 Phone: 610-769-4111 The Carbon Lehigh Intermediate Unit is an equal opportunity employer and does not discriminate on the basis of race, color, religion, national origin, age, marital status, sex or non-relevant handicap in activities, programs or employment practices. For information regarding civil rights or grievance procedures, contact Ms. Deborah Popson, Section 504 Coordinator, or Ms. Michele E. Edwards, SPHR, Title IX and ADA Coordinator, at the Carbon Lehigh Intermediate Unit, 4210 Independence Drive, Schnecksville PA 18078-2580, 800-223-4821.